Corporate Affiliations & Supporters
As a non-profit research and educational foundation, RPMNF often relies on the generous donations from corporate sponsors to make the tremendous field projects, student opportunities, and research possible. The following organizations not only receive the benefit of tax-deductible contributions but have their businesses featured as part of the high-profile research projects conducted by RPMNF. RPMNF welcomes and values relationships and is always open to broadening our network.
Highland GeoSolutions

Since 2004, Highland GeoSolutions has worked with RPMNF in staffing, data collection, survey equipment, and data management. Student interns organized by Highland GeoSolutions have gained practical survey experience in field projects.
MTCS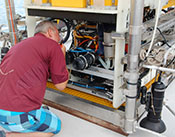 RPMNF's partnership with MTCS has provided opportunities for their ROV piloting students to gain practical, hands-on experience with ROV deployment and maintenance. Working on exciting field projects throughout the Mediterranean, MTCS students jump-start their careers by donating their piloting skills. Former students have continued to stay involved with RPMNF, donating their now advanced experience to operations.
Global Underwater Explorers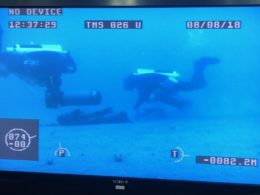 GUE is a leader in advanced scuba education, developing training protocols with a global cast of extremely knowledgeable professional educators and producing divers of exceptional quality. These extraordinarily talented divers led by Mario Arena and Francesco Spaggiari have become partners since 2017 with RPMNF and the Soprintendenza del Mare – Sicilia in the Battle of the Egadi Islands Project. The GUE team has played a key role in the recovery of ancient warship rams and survey operations.
Dive Gear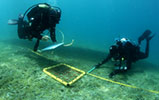 Generous support by Titan Dive Gear, Atomic Aquatics, Zeagle, aquaSketch, and BARE through donations of diving equipment has allowed students to participate in RPMNF Mediterranean field projects. Students have participated in exciting dive surveys and data collection, gaining field experience in scientific dive expeditions.