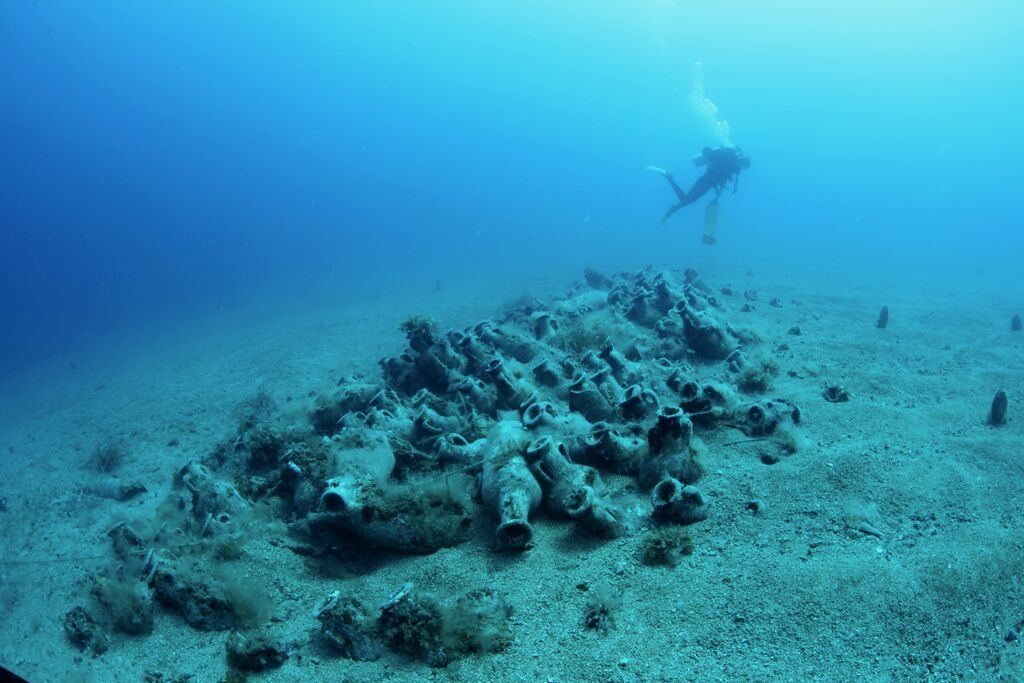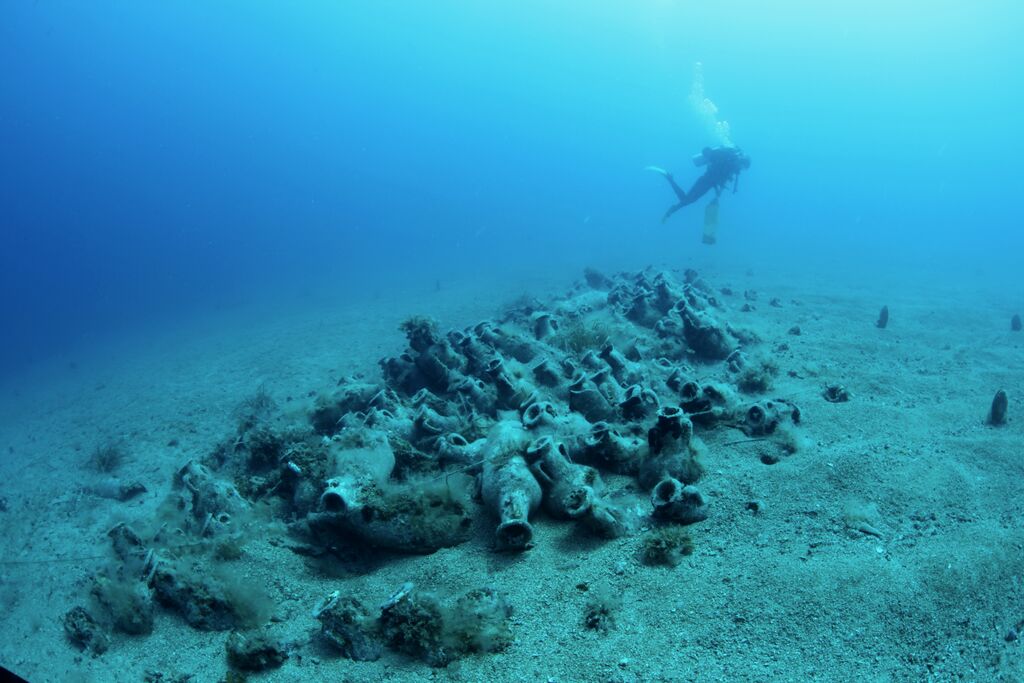 Date: Fourth Century CE
Era: Hellenistic
Location: Albanian Coast
Cargo: Predominately African 3 amphoras
A multibeam target on the coastal side of the Devil's Tongue verified by divers resulted in the discovery of an amphora wrecksite. The site is in two sections, the main wreck and a spill pile, and was recorded by divers and ROV. The spill pile was down slope of the main wrecksite and formed a crescent shape. Whereas the amphoras on the main pile were intact, the spill pile was comprised of sherds and mostly broken ceramics. On initial examination, the amphoras on the site include African 3A-C, Late Roman 1, and Late Roman 2 examples. The overwhelming majority of the amphoras were the African 3 types.
The site is fairly intact and appears to extend 1-2 levels of amphoras into the sand, and those amphora tops visible are also of African 3 types. As such, the preliminary assessment is a cargo of African, probably Tunisian, origin that sank here in the 4th century CE. No artifacts were raised for analysis at this time as it was decided that proper conservation facilities were not available.
It is interesting to note that the two complete wrecks found thus far from the Roman era have N African cargos; the other being sit AB08-AH (Butrint 2 Wreck). Whereas amphoras produced in the Adriatic (particularly Lamboglia 2, Dressel 6, and Forlimpopli types) are common finds along the Croatian and Montenegrin coasts, they are comparatively under-represented along the southern Albanian coast.